I have wanted my synths on the wall for some time and had a heck of time finding information on how to do it… reasonably priced. I have friends that have used the slatwall and brackets like retail stores (Guitar Center) does but it can get costly. I found a couple sets of String Swing wall mount brackets that work with slatwall used online. I then was on the hunt for a piece of slatwall panel but I really wanted to find it locally since shipping would be a pain. I found that Lowes carries a product called Gladiator for garage and outdoor organization. It looked like a little bigger version of slatwall panels. With a little bit of modding on the String Swing bracket, it worked out perfect.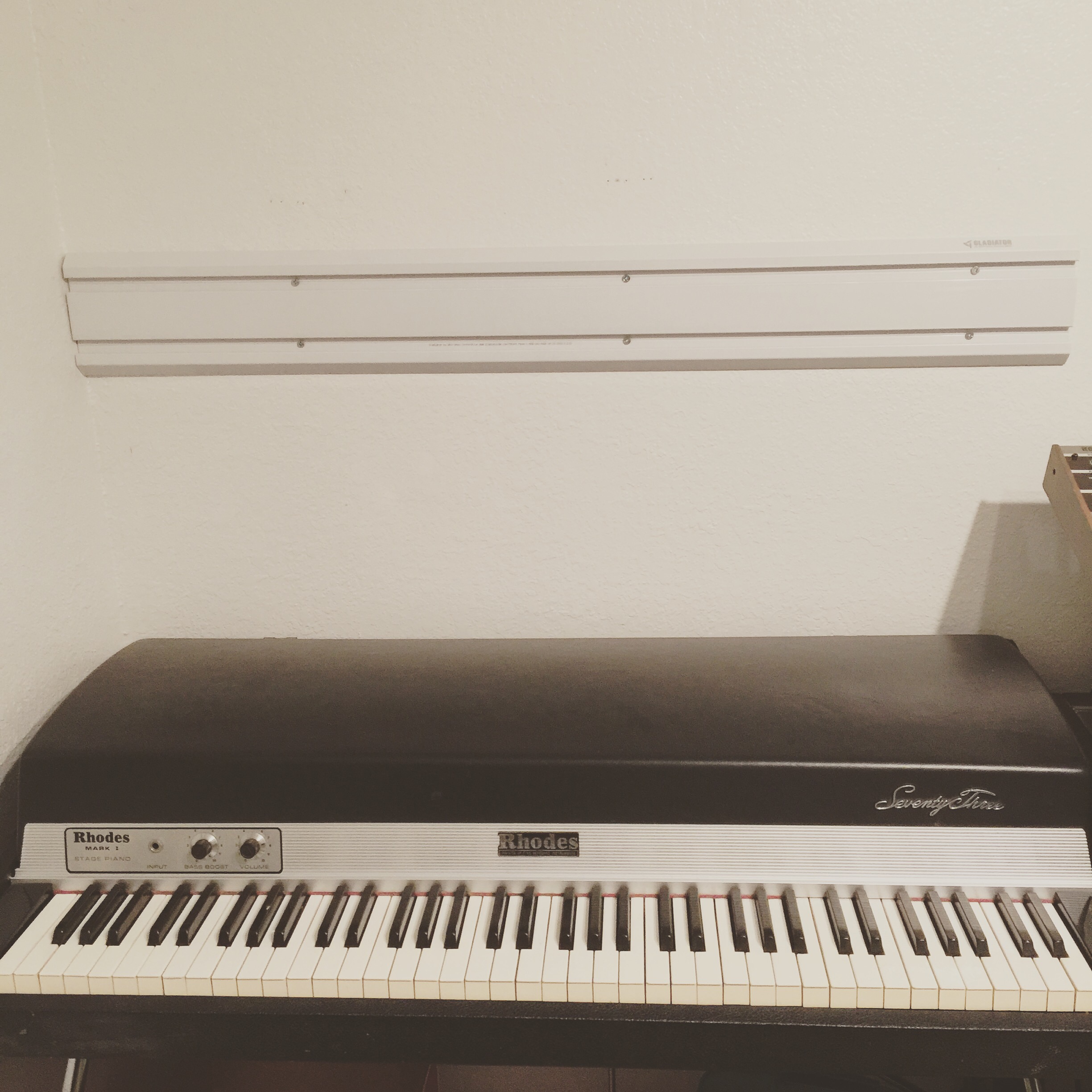 Here is my Roland Juno-60 sitting pretty on the wall.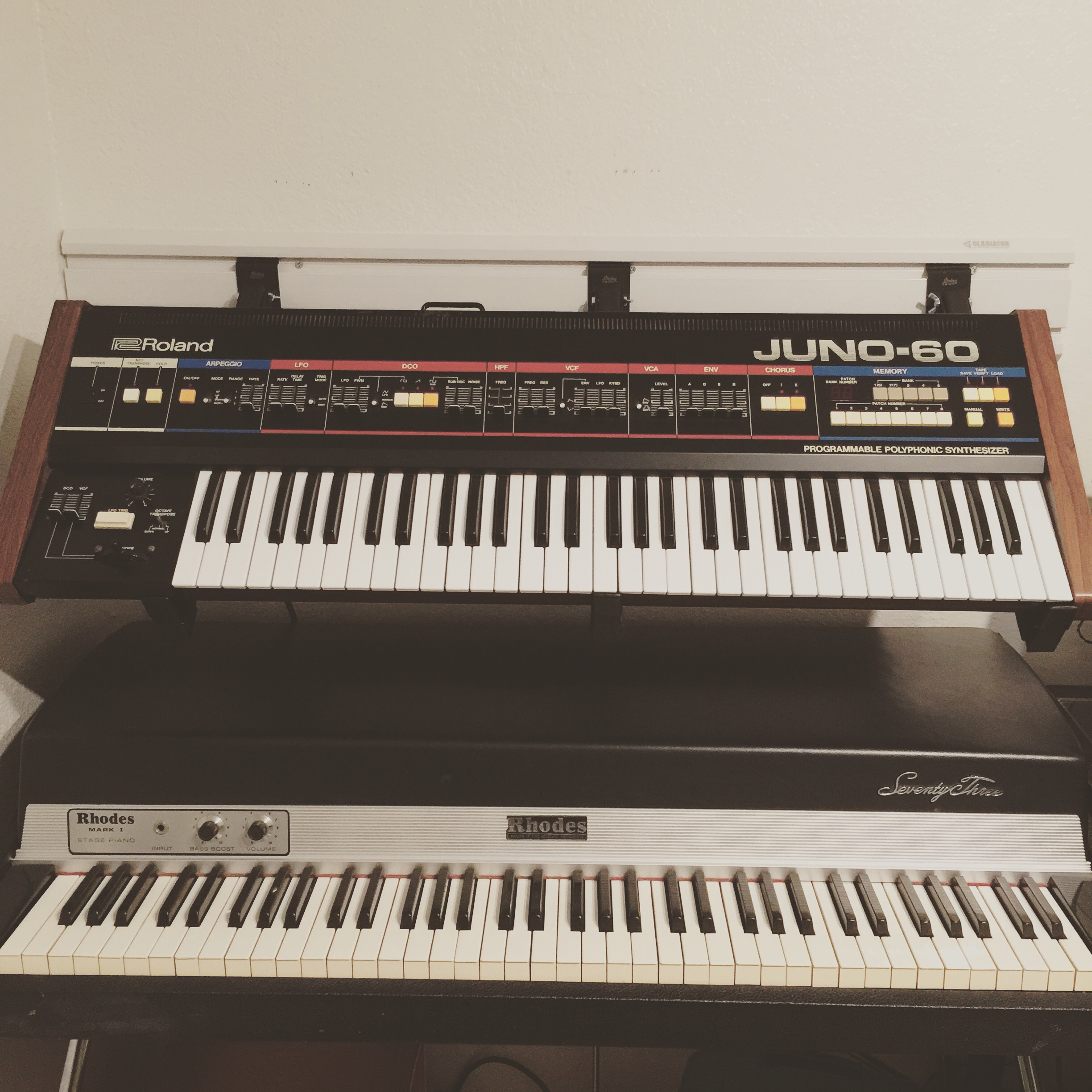 I could not ask for anything better at this point. This was exactly what I envisioned. One more tier for one more synth and I will call this wall complete.  Another cool thing about the Gladiator product from Lowes is that they sell shelves, mount & hooks. I am going to have to put some cable holders and a nice hook for headphones.