This is a Earthquaker Devices Sea Machine work a like. This is one of Madbean's layouts from the Etchers Paradise DIY Project. I was really interested in this build after hearing a few demos of the pedal and decided to give it a go. I populated and verified that it was a working layout but… there was an issue with the "Dimension" control that I missed. Mine would get a feedback loop when turned pass noon but I thought this was normal. All the demo videos I watched didn't really turn that knob past noon so I though all was good. Little did I know that Mark over at Tagboardeffects made a vero version from Madbean's schematic and had the same issues and verified that this was not normal. Some back and forth went down on the Madbean support forum on fixes and it seems its all down to R9 and C9. Once I made the proper changes everything now sounds great. No more feedback issues and I now have a great sounding "slap back" with the Dimension control.
I wanted to go with a font that looked like the original Sea Machine font and added a bunch of tentacles. The artwork was pulled from Google Images and the font was from DaFont. I did a reverse etch and painted it a really dark purple. Looks black in photos.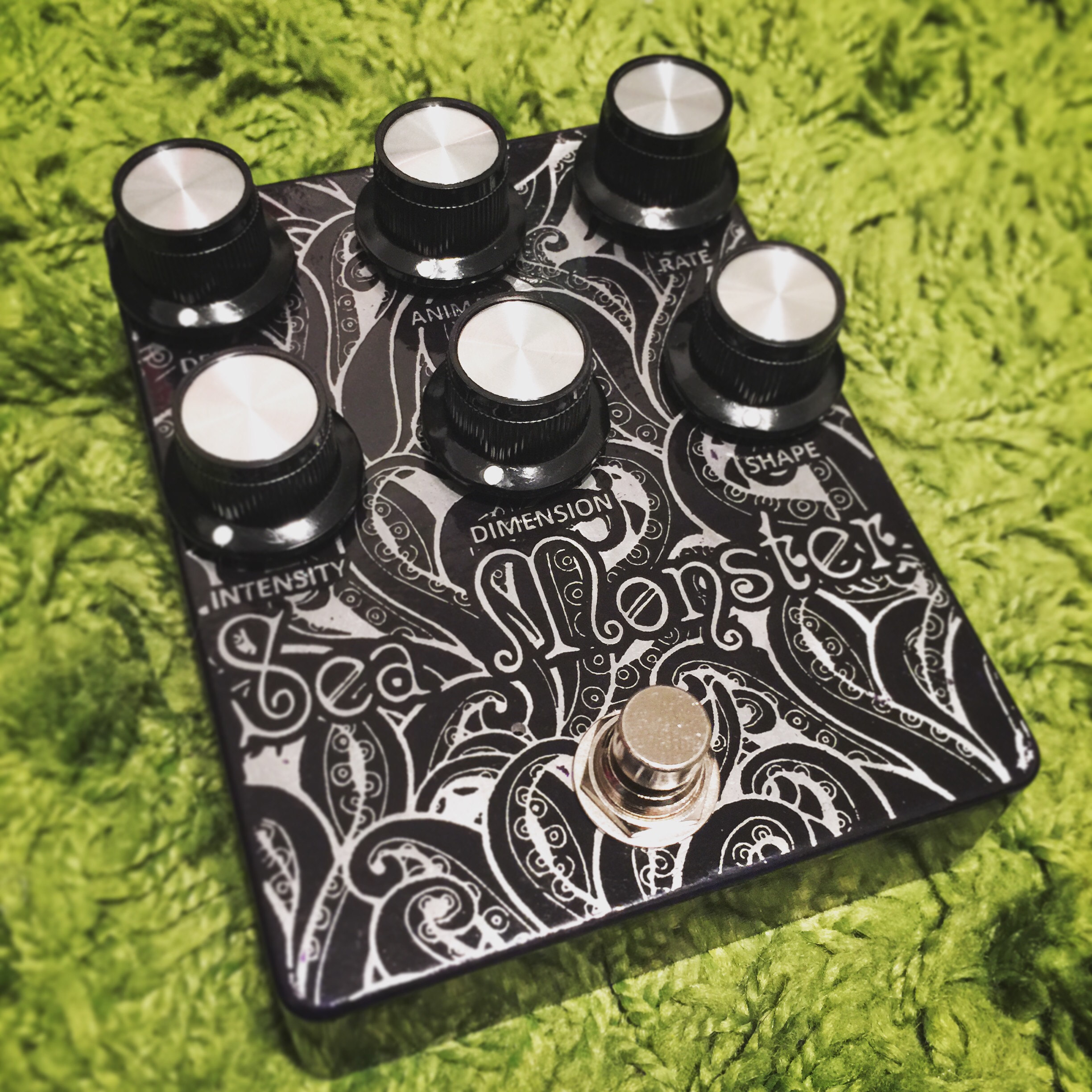 Tried to keep it as clean as possible and went with the Grind Customs Lumen optical bypass switching.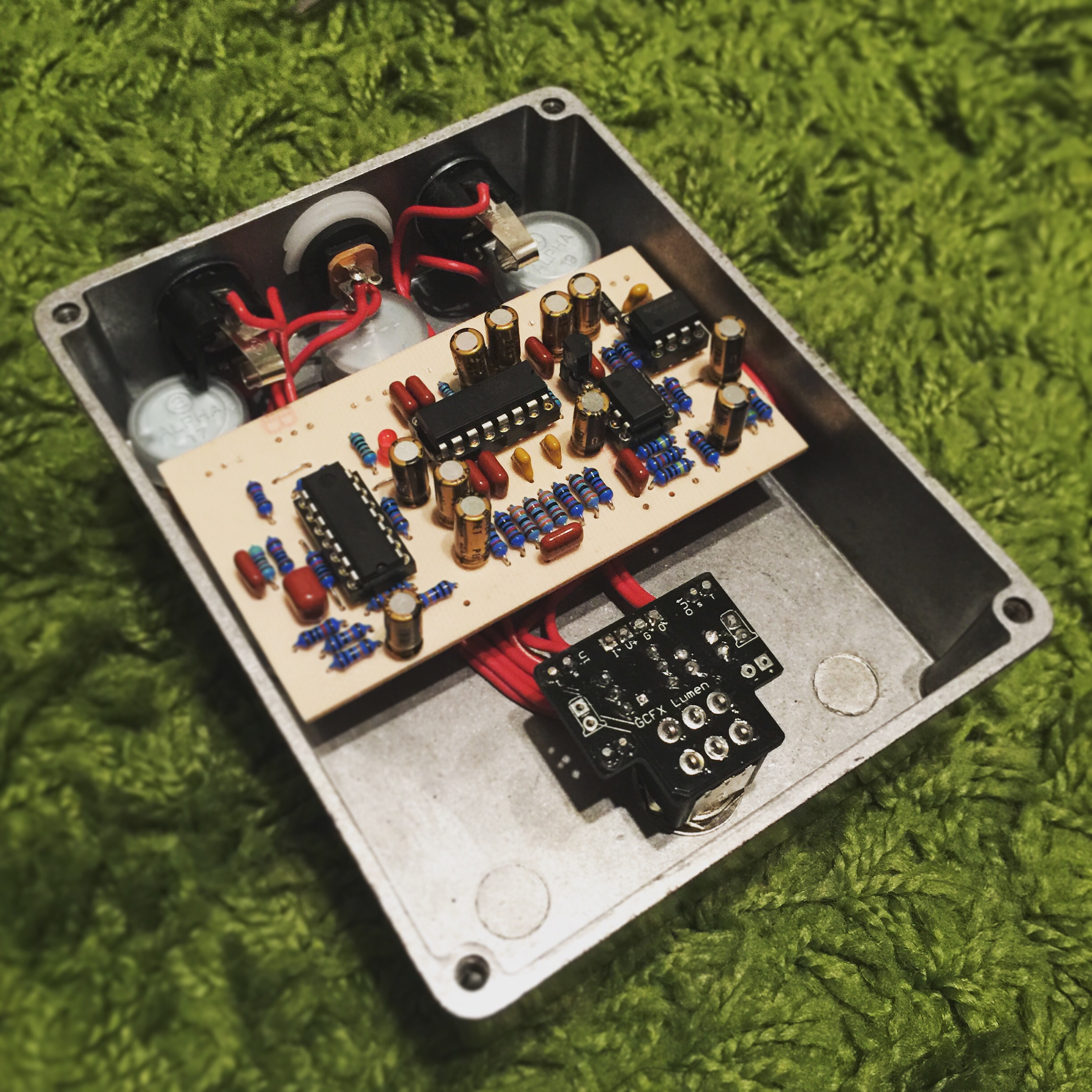 Voltages to come.