68′ Fender Princeton Reverb Custom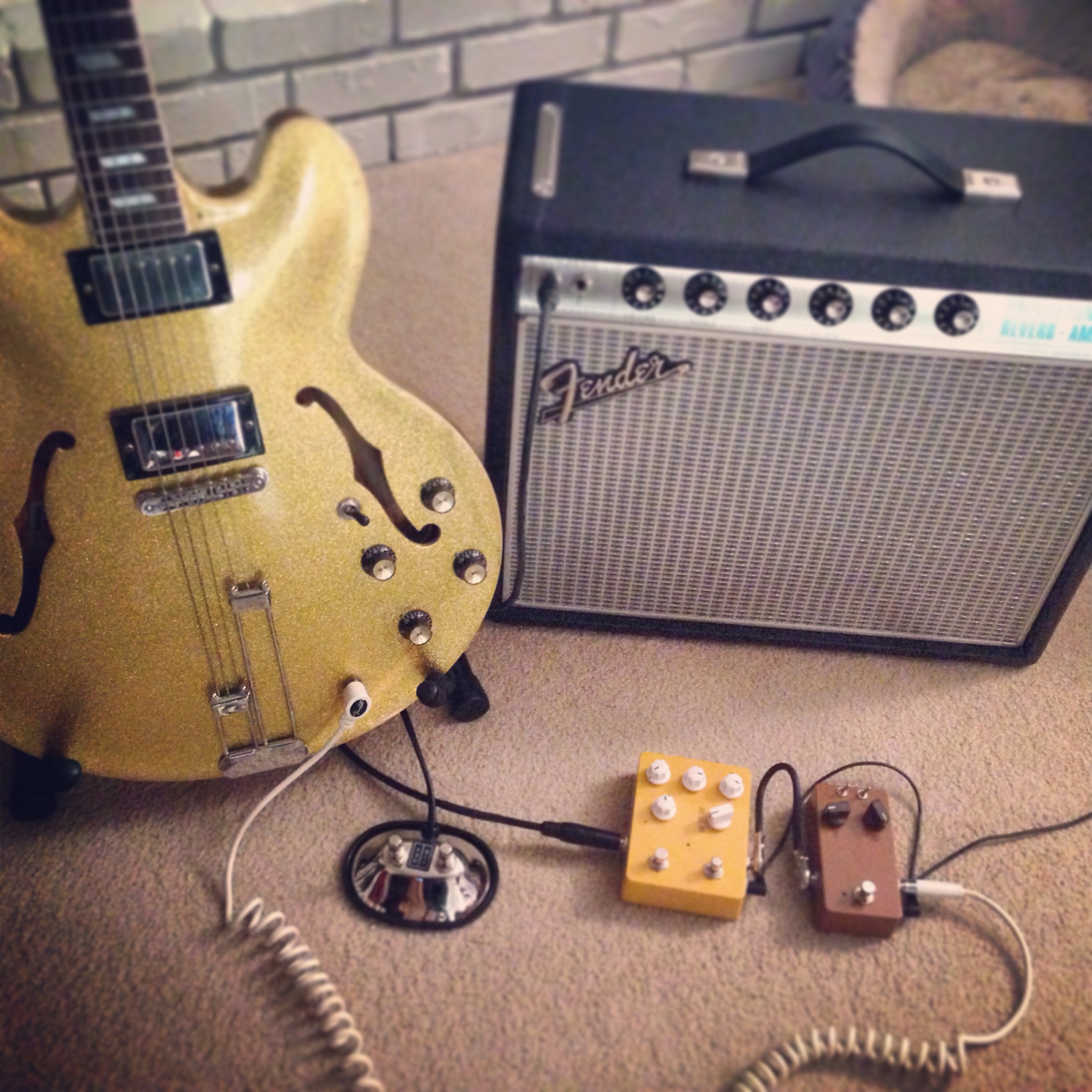 I have wanted a nice smaller sized amp to use around the house and at friends houses instead of hauling around my Twin Reverb for some time. I was looking at Vox's and my attention was turned to the Fender Princeton series by Timbo and other members over at Madbean Forums. They were considerably more expensive but had a lot better reviews and seem to be more consistent in what sound I was going for. I headed over to Guitar Center and tried a few out and really liked the overall sound of the 68′ Custom. With a visit to Sweetwater.com and 6 days for shipping I was in Buisness. I sold an extra Bassman head I had to fund this purchase and could not be happier.
I first tried the amp out with my late 80's Epiphone Riviera with humbuckers and it sounded so fat. Had great sounding low end and not piercing highs. I then gave my Partscaster a go with its single coils and it nailed that classic Fender classic amp/strat sound perfectly. I decided to toss a few effects at it and it did not skip a beat. I tossed a 1776 Effects Multiples delay on it with a Madbean La Vache and they sounded great. I look forward to breaking the speaker in some and turning this amp into a daily player for sure.