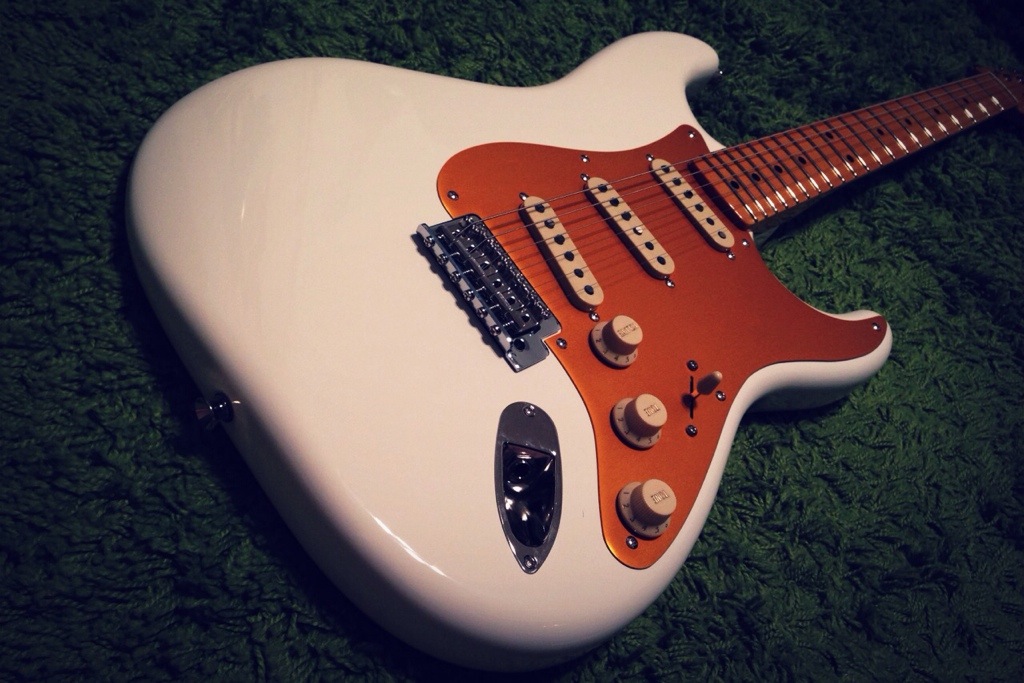 I got this Squier Classic Vibe body I got in a trade and have been sitting on it a few weeks. The neck is the matching Classic vibe neck I picked up cheap and it got here today. Just finished putting this together and setting it up (which I am still learning how) and I love this thing so far. I went to Guitar Center yesterday and played a few American and Mexican strats since I wanted a baseline for the setup and I wanted something to compare it to. This thing blows a Mexican Strat out of the water with its build quality and over all sound but I still love the necks on an American Strat.
What I like:
The finish is great looking and the gold anodized pickguard is the standard official Fender 50's 8-hole sold on the Fender store (Item# 0992143000)
The neck does not feel cheap and soft/flimsy.
The guitar is a nice weight and definitely feels solid. This is one of the things I love about the Squier Classic Vibe and Vintage Modified series, the weight of the guitars.
The stock pickups do not sound bad at all. Pretty easy to dial in that "Strat" sound. They do seem to lack some of the low end I'm used to with my Jaguar (Might be the tone cap).
Not fond of:
The bridge feels like pot metal and not a "long term" part. This and the saddles have to be changed out ASAP.
If the tone cap replacement does not help the low end, I will be replacing the pickups with either some GFS or Tonerider pickups.
Not a fan of the antique white knobs and pickup covers against the olympic white body. I will replace it all with white plastics.
Looking forward to making this a very playable guitar and learning about properly setting up a guitar along the way. There are some great resources for the Squier series guitars and lately I have been trolling the Strat-Talk forums Squire section.
What things am I looking at changing?
All in all I am only $160 dollars invested in this guitar so far. I do not mind sending some money on it to turn it into a "daily player" by any means. Remember, a Mexican Fender 50's Classic series Strat goes for about $799 retail.