Modified vintage modified jaguar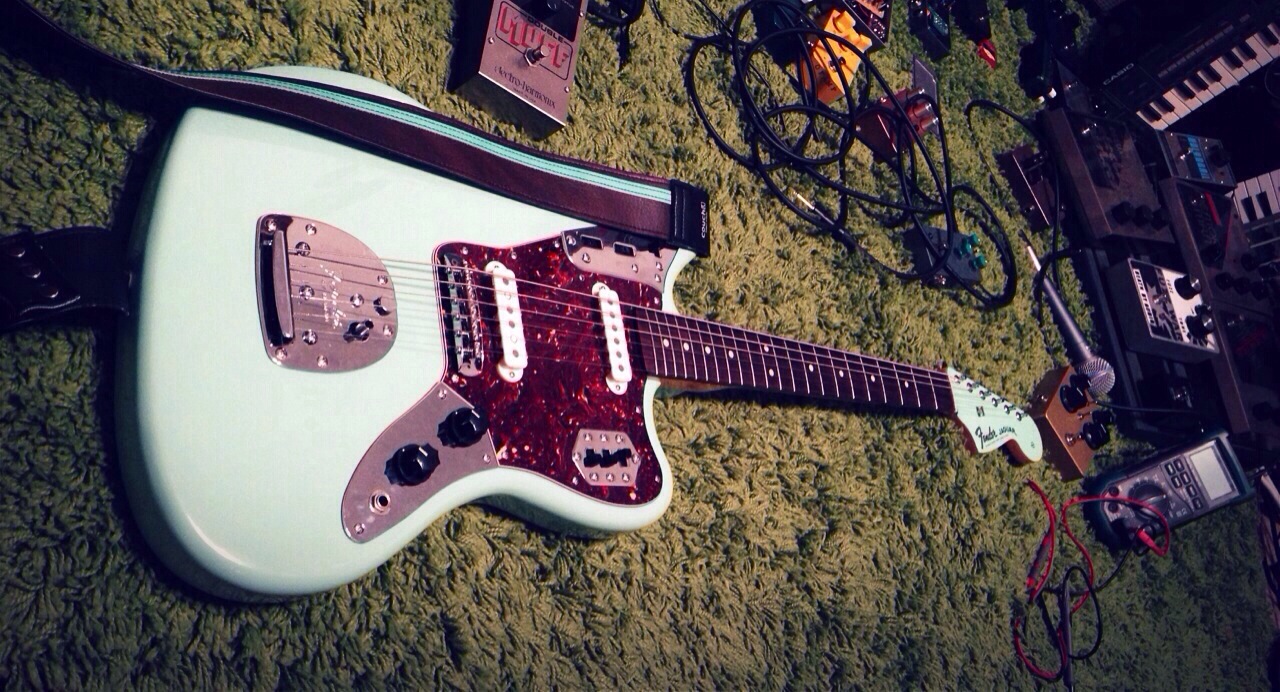 Just got done putting together my Squier Vintage Modified Jaguar. I have had this guitar for a month now and it spent the last 3 weeks in pieces. Its hard to tell from the picture but it is a Surf Green color
Here is the breakdown of what I did to it. Some of this was bought new and some of it I had on hand.
New Squier VM Jaguar from Sweetwater.
Fender tremolo with a trem lock.
Warmoth modified Fender Mustang Bridge.
New neck with matching paint headstock. (From a member over at offsetguitars.com)
Fender tuners.
Fender AVRI (American Vintage Reissue) neck and bridge pickups.
Couch brown and aqua strap.. not a mod, but awesome.