Here's an example of a bad reverse etch. This is a perfect example of me trying to use a paint that is too thick/super glossy on a reverse etched enclosure.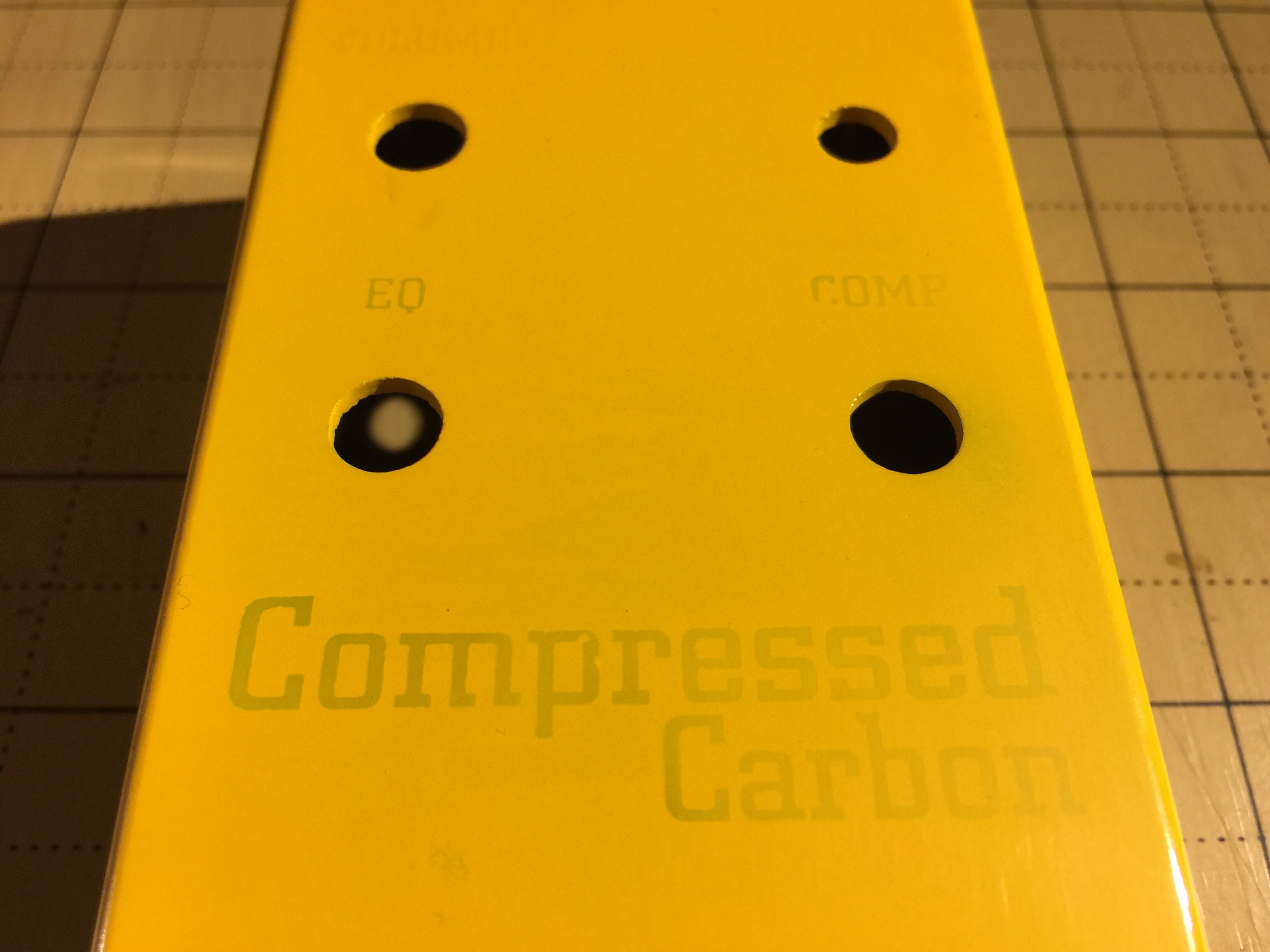 What your looking at is a enclosure I reverse etched the text on and painted with a Krylon glossy yellow. I then tried to wet sand the top to expose the raised areas, the only problem is, there is no longer any raised areas. The paint filled in/up all raised areas making it impossible for me to sand away the paint to expose the aluminum.
So how do you know what paints work well for etching?
I have come to the conclusion that flat colors work the best. I am able to do a few thin layers and then oven dry it then wet sand to expose the etch. I then shoot the enclosure with a nice clear coat and call it done.